TOKEN PACKAGE

Browse our assorted high-quality and affordable personalized souvenirs packages here...
PAPER CRAFTS

Visit our paper crafts page for photos and prices of our party hats, loot bags, invitations and more...
ORDER NOW

Get quick responses by connecting with us through cellphone, landline, fax, email or use our contact form...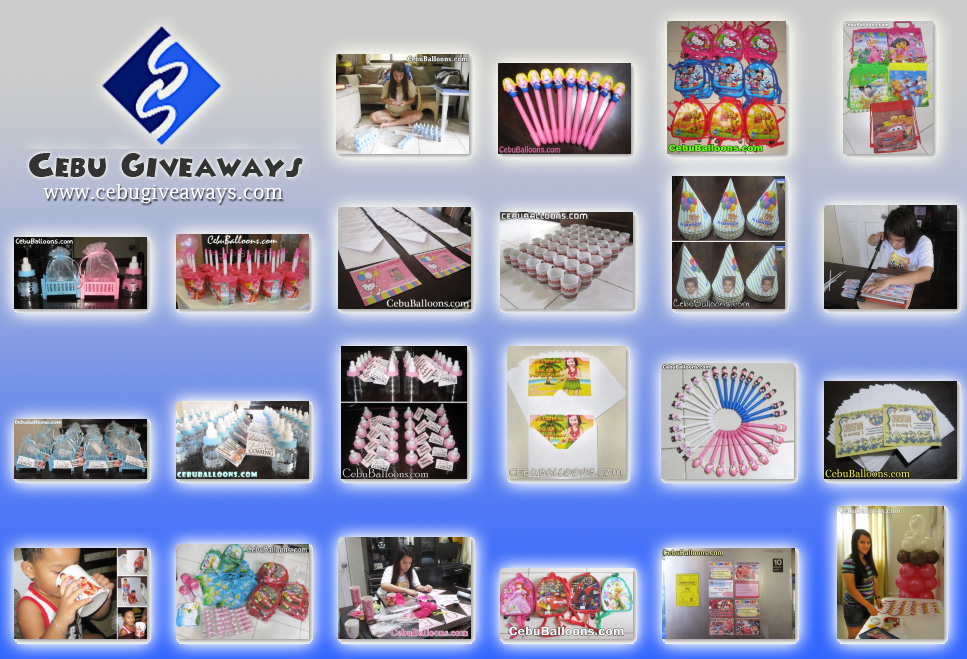 Affordable & High-quality Giveaways
Conceptualized because of the need of Filipinos, especially Cebuanos with customized items to give to their loved ones,
Cebu Giveaways offers high quality & affordable personalized gift items
such as Mugs, Key Chains, Standees, Invitations, Party Items and Corporate Giveaways among others. Because of the need to surprise their relatives, friends, or employees with simple but memorable souvenirs, people love to order personalized tokens as these are the type of items that remain for lifetime.
Handled by happily married couple Mark & Lisa, Cebu Personalized offers professional services & high-quality designs. Most of the time, she takes care of the communication with customers (such as inquiries, & bookings) and he takes care of the designing, production & social media marketing.
Aside from selling the common made-to-order items, we also offer Party Favors, Christening Giveaways, Pens, Tumblers, Shirts, Loot Bags, Calling Cards, etc. Allow us to give you a quotation based on the quantity of personalized items you are planning to order. We will get back to your concerns as soon as possible.